Expert Verifications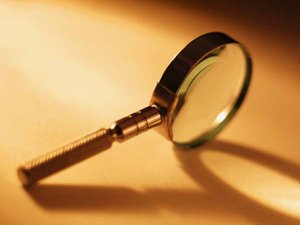 Prof. Ashton
Professor Heather Ashton: Emeritus Professor of Clinical Psychopharmacology and Leading International Expert, University of Newcastle upon Tyne, England.
Nearly all Wayne Douglas's symptoms during benzodiazepine treatment, dosage reduction and withdrawal (recorded in Dr. Judson's report) are due to dependence and symptoms of autonomic overactivity, which is common in these circumstances. The episode of vertigo in May 2000 was undoubtedly due to a vestibular neuronitis which is usually caused by a virus.
Top of Page
Dr. Judson
Dr. Graeme Judson: Clinical Director, Mental Health & Addiction Services, Taranaki District Health Board, New Zealand
The period that Wayne was prescribed Benzodiazepines alone gives us a good indication that he was dependant. Furthermore, Wayne met 5 criteria of the DSM-IV-TR, and 5 criteria of the ICD-10, both of which only require 3 to be met in order to determine a diagnosis for dependence. Subsequently, I can conclude beyond any doubt that Mr. Wayne Michael Douglas did indeed become Benzodiazepine dependent as a result of the multiple prescriptions of Benzodiazepines that were prescribed to him.
Top of Page
Dr. Hutchinson
Dr. David Hutchinson: Neurologist, Clinical Director of Neurology Auckland City Hospital, Secretary of the Neurological Association of New Zealand
...He was prescribed five different medications to be taken concurrently. Mr Douglas then developed a wide range of additional symptoms, some or all consistent with exposure to benzodiazepine medications.
I would agree with doctors at the STRC Hospital that Mr Douglas most likely had an episode of Acute Vestibulopathy in May 2000. This condition has multiple synonyms including Vestibular Neuronitis…his brain MRI scan did not show hydrocephalus or any other disorder which can produce the Sylvian Aqueduct Syndrome.
I do not know of any reason, theoretical or otherwise, why benzodiazepine medication would have had a role in the treatment of Mr Douglas in 2000. Read more
Top of Page
Website Languages

The primary language of this website is English. Japanese appears as translations only (except for some original court documents).
These translations have been done by many different translators including me. Therefore, there are differences in quality and styles.
Please understand that I am not native Japanese and subsequently there are parts that may sound unnatural in Japanese.