Messages of Support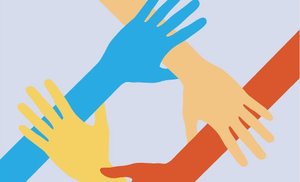 Prof. Ashton
Dear Wayne,
Thank you so much for sending me your account of the Fukushima disaster. I did not know you had/have been through so much. I am humbled to hear of it and think you are a very brave man to have continued to function so well despite all the stress and disappointments.
You hardly mentioned in our correspondence the disastrous consequences for you. I think you must have a very stable personality for which you did not get any understanding in your court case.
Thank you for your kind comments about my career. I am kept busy by benzo queries from all over the world that continue to keep flooding in.
You will have accomplished something great in bringing the benzo problem to the attention of the Japanese. You were brave to take up your court case in a country where conformity and compliance with doctors is more accepted and approved of than it is here.
With best wishes and renewed admiration,
Heather
Top of Page
NZ Friend
Kia ora E hoa!
Please excuse my very late reply. I have been away working offshore. I am well. When I'm not working I'm virtually living in Bali these days.
My good brother, you have proved the quality of your character time and time again through your determination, grit, focus and huge physical and mental drive. You left no stone unturned, you held your line despite being subjected to an intense barrage which caused you to fall down many times. However, it did not for one moment affect your steely resolve to stay the course. Each time you fell you got up again and redoubled your efforts. You demonstrated everything that is good about New Zealanders and indeed the enduring determination of the human spirit.
I know that many people thought you were crazy to select your course of action. I never thought that for a single moment. I believe it is important for someone in every generation to show what we humans are capable of to push ourselves to the absolute limit. While some may chose to live off the deeds of previous generations, or would prefer to take the easy course and stay at home watching sports on TV, someone has to reaffirm to all of us what we are capable of even under extreme stress and hardship.
You are one of the people who in our generation has shown what we are capable of. No, you did not in the end win your case against the Japanese establishment. No, you did not win a massive compensation payout, no, you did not win a gold medal in front of a stadium of cheering fans. Although these things may have been part of your motivation, they were peripheral to what has become your central focus; that of providing assistance to other people, who have been through a similar experience, and to help prevent similar incidents from happening again.
What a wonderful thing to have a sense of absolute purpose to your life when the rest of us are wrapped up in the pursuit of money. Look! You have already had a positive effect on the life of another person. That in itself is reward. Real reward. My respect and admiration for such a person has never been in question and now, those sentiments have been reaffirmed even more so.
It sounds like things have been further challenging for you since the Fukushima disaster. Despite this, I am so glad that you had a great time in Komagane over the summer. One really does have to take time out to have fun sometimes. I will be leasing a house here in Bali from January so perhaps you can come and stay with us when you get a chance.
Much aroha to you my brother,
Ed
Top of Page
University (Japanese) Lecturer
Hi Wayne
How are you? Thank you very much for the newspaper (Japan Times). I have read the article straight away. It was a good article stating objectively yet in details. Good reporter.He/she must have done lots of research on this matter.
It is absolutely fantastic that it went on public raising people's awareness in Japan's medical system and credibility of so called 'specialist'. So, well done. You are the real winner. You must have helped so many people from being treated in such an awful, outrageous way.
I have passed the paper on to the others. I'd like to read the rest of the paper but still have not got it back! Please let me know how you are every now and then and if there is something I can do for you, tell me any time. Look after yourself and be happy!
T
Top of Page
Work Colleague
(The below message was mainly in response to a message I sent to a work colleague giving feedback on his creative and inspirational gym training and other things he had going on)
Wow Wayne,
I'll tell you what, you just made my whole month. Thank you. To be honest, I have a VERY negative outlook on life and really need these little motivators just to keep myself going. I start thinking what a selfish SOB I am and say to myself, "I should share this." What motivates me most though, is good people like you pushing themselves. Doesn't matter if you win or lose, you just keep moving, keep grooving, and keep making the most of your day!
BOOYAH!
Top of Page
Website Languages

The primary language of this website is English. Japanese appears as translations only (except for some original court documents).
These translations have been done by many different translators including me. Therefore, there are differences in quality and styles.
Please understand that I am not native Japanese and subsequently there are parts that may sound unnatural in Japanese.
Challenges
There were many challenges in my case.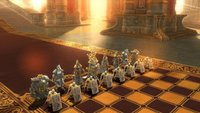 These included fighting a world famous doctor in another country and language, acting as go-between for a harsh natured Japanese speaking lawyer and a sensitive natured English speaking doctor, making my Supreme Court Appeal whilst evacuating from Fukushima etc during the 3/11 disaster etc…
Inspirations
Throughout this most grueling of challenges, I was always able to draw on inspiration from the All Blacks, and in particular captain Richie McCaw.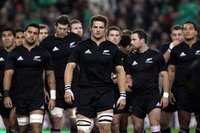 No matter how hard things got, or even when they were hard done by, they never complained and just got on with it.
AWESOME!