About this Site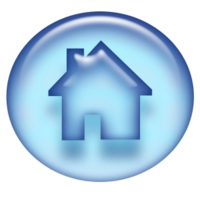 This website has been constructed by me personally for the purpose of raising awareness about doctor induced benzodiazepine drug dependency and litigation problems.
The purpose of this site does not include any form of retribution. Also, for privacy reasons the defendants' names along with certain other names have been omitted from all public documentation contained herein.
There are no other persons / parties involved and it in no way represents any organization or activist type movements.
It is not intended as medical or legal advice – please see Disclaimer.
Inspirations
Throughout this most grueling of challenges, I was always able to draw on inspiration from the All Blacks, and in particular captain Richie McCaw.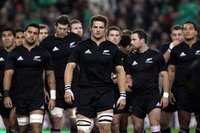 No matter how hard things got, or even when they were hard done by, they never complained and just got on with it.
AWESOME!
Challenges
There were many challenges in my case.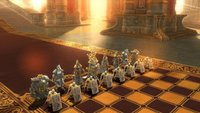 These included fighting a world famous doctor in another country and language, acting as go-between for a harsh natured Japanese speaking lawyer and a sensitive natured English speaking doctor, making my Supreme Court Appeal whilst evacuating from Fukushima etc during the 3/11 disaster etc…
Motivation
Many people have asked me why I fought as far as the Supreme Court of Japan and why I decided to set up this website.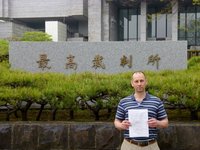 Regarding the former, I felt it was just simply wrong – people shouldn't go to their doctor and come away suffering like that. I could see there was a significant problem in the current medical world that was affecting not only me but many others as well. I felt the problem needs to be brought to the attention of the authorities and there needs to be some accountability.
Regarding the later, knowing what prescription dependency is like, and being aware of the Effects on Us All, I felt the need to do something so that others aren't led into suffering the same fate. This gave way to the idea of establishing this website.
My Quote
I included the quote in the top left corner of this site because many people thought I was crazy for pursuing my case.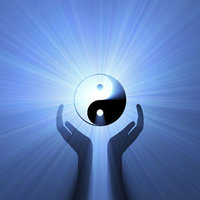 However, my philosophy is we can either choose to do something, or choose to do nothing. The former gives way to hope for many people. The latter…? Whichever way, it's all in our hands…
Skeleton in the Closet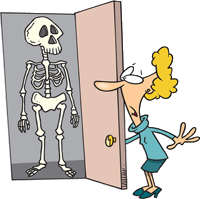 It seems the truths about the potential dangers of benzodiazepines are slowly coming out but with so many cases of prescription dependency worldwide there is clearly a long way to go.
Also, in my experience it appears as if dependency to prescription drugs leans toward a subject of taboo – almost as if society is succumbing to it.
However, is keeping these problems locked up in the closet going to help anyone or change anything?
At first it was difficult sharing my case and story online because it necessitated disclosing personal information, however, I felt the need to come out and help raise awareness outweighed this…
Language Enthusiast?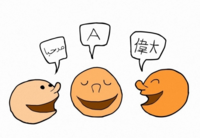 You may be interested to see the notes on corrections of Japanese translation errors, which were contained in the addiction medical report translations, together with explanations of the nature of these errors, and consider their potential implications on the case.
This is very interesting!
Feedback
What worked well?
What didn't work so well?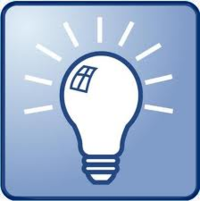 For the interest of the reader, in this site I have given feedback on what worked well in my case and what could have been done better.
Necessities
Below are some of the skills I needed to call upon in my case, however, unlike my case where I was required to play an active role between two countries and languages, not all cases may require such input from the claimants.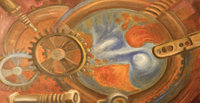 Analytical

Language

Translation

Communication

Cross cultural

People

Negotiation

Coordination

Research

Formal writing

IT

Computer

Stress management

Time management

Money management

Health maintenance

Self awareness

Adaptation

Flexibility

Endurance

Control

Drive

Belief

Commitment

Sacrifice
Perfect Smoke Screen
In my case, "confusion" appeared to be the main tactic of choice employed by the defense.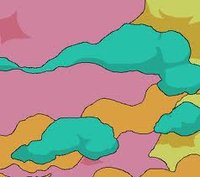 Enter the term "Autonomic Nervous Disorder" (The Perfect Smokescreen).
Irony
What are benzos for again?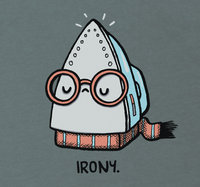 The only time I've ever needed to visit a psychologist in my life was AFTER (wrongfully) being prescribed benzodiazepines…
Results Speak Volumes!!
I went from being barely able to walk when I was on benzodiazepines to being able to squat 180kgs following abstinence and rehabilitation.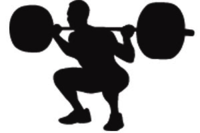 The Japan Times
Most surprising of all, the high court relied on the packaging produced by the pharmaceutical company to determine the dosage at which benzodiazepines could be deemed addictive.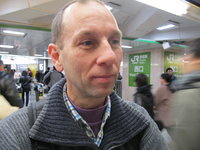 "I don't feel like I lost, I feel like I won and the court failed," he says. "It feels like they were protecting the doctors and failed to protect society." "What I want to do is use my experience and the material generated through my case to provide a resource to others who are dependent or may become dependent."
Loss & Damages
The amount of actual loss and damages in my case can be seen in the Official Loss and Damage Forms which are registered with the courts.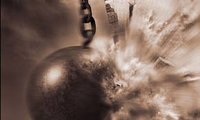 My Official Court Statement 2 may help give an idea of the nature of some of these damages.
Videos
This section shows a variety of other benzodiazepine related videos that may be of interest.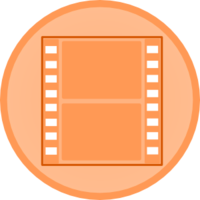 Question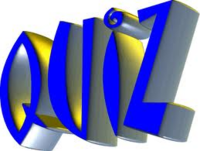 When do you suppose my condition was at its worst?
When I was experiencing moderate levels of work related stress?
When I was working a high pressure job and involved in a rigorous court battle in another country and language against a world famous doctor, the hospital, and the teams of lawyers and entire networks that no doubt sat behind them?
The answer is A.
Answer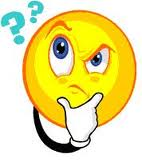 Why?
Because at the time of situation (B) above, I wasn't being mislead by a doctor feeding me a cocktail of highly addictive prescription drugs.
Instead I was employing the use of practical (non-drug) stress management techniques learnt in New Zealand before I returned to proceed with litigation in Japan.
Same principles applied to coping with the affects of the 3-11 disaster...
Prof. Ashton Acquaintance
I first became acquainted with Prof. Ashton when my lawyer and I were desperately seeking literature stating that a patient can experience withdrawal symptoms even while still taking the drugs.
She subsequently provided this key information and later other useful information as well.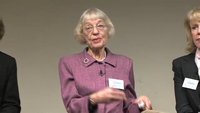 We maintained close contact ever since; making efforts to raise awareness about this massive social problem.
This work included the translation of The Ashton Manual in Japanese.
Documentaries
See a variety of benzodiazepine related documentaries that may be of interest.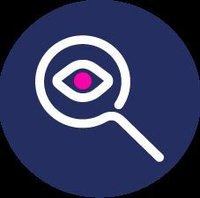 Favourite Word "Balance"
Throughout this entire ordeal, I came to realize the importance of "Balance".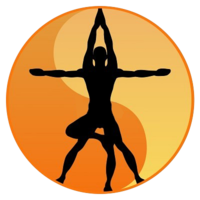 As pressing as the court deadlines were and as demanding as the case was, without maintaining a balance in life including rest, recreation, work, socializing, diet, sleep etc. it would have been impossible to sustain.
However, it was always a razor edge fine line between making progress and maintaining health and balance.
Subsequently, it took a lot of skill and adapting.
Justice or Not?

This section focuses on some of the apparent injustices of the Japanese courts in my case. To help highlight these, some parts of this section include cross-referencing between the High Court Verdict and the Addiction Reports which were all based on the official evidence and the DSM-IV-TR diagnostic criteria for dependency.
A Great Doctor!
A doctor that took the time to listen…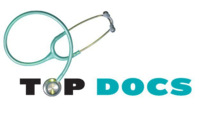 Whilst residing in state housing in Nagano, as an evacuee from Fukushima, I consulted a local ENT about ear pain from overuse of earplugs.
As we got talking he learned of my situation with regards to being displaced by the 3/11 disaster and Fukushima nuclear accident.
As a result, he also learned that I was under some stress.
However, instead of labeling me with some fancy diagnostic term and prescribing me drugs, he sat down and we discussed possible solutions as to how to I might be able to relocate, get my job back, etc.
He did this after his surgery had closed over a cup of tea – what a great doctor and what a great guy!
No Escapism
It was difficult to get any relief from the ongoing symptoms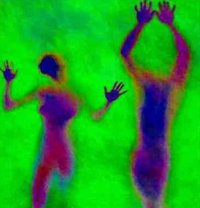 Unlike injuries where you may get some relief from adjusting your posture etc, with drug dependency in my case, the pain was both mental and physical and ran 24/7 regardless…
A Lot of Nerve
For many months and years I had to endure the effects and suffering of a horrible benzodiazepine dependency.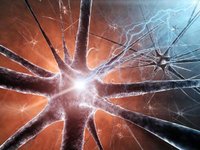 During my quest to seek recognition for this, I thought the defendant hospital, doctor and courts had a lot of nerve to turn around and tell me that I wasn't dependent (despite having attended a drug rehabilitation program with follow-up consultations lasting more than a year)...
3-11
As someone who has experienced both doctor induced benzo dependency and the effects of the 3-11 disaster, I immediately became concerned about the overprescribing of prescription drugs to the many thousands of people in the disaster areas.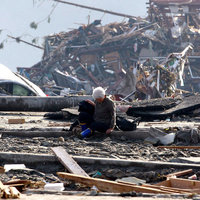 As it happened, I was writing my Supreme Court appeal in the midst of the disaster, so I took this opportunity to try and raise the alarm by including the following passage in my closing comments…
Echoing Voices
Seems people are all saying the same things over and over…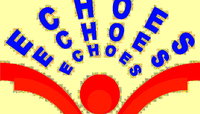 It felt like I was in hell
It was much harder to come off benzodiazepines than anything else I'd ever had before
It took a chunk of my life away
The doctor never told me they were addictive / The doctor told me they weren't addictive
When I complained my condition was worsening the doctor prescribed me more...
Readers' Column
This page has been set up to give readers the opportunity to share their comments.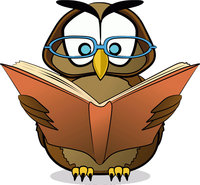 If you wish to send a message of your own please do so by sending an email through the contact page.
Alternatively, you can use the Benzo Case Japan facebook page.